Attention, Montgomery County Home Buyers!
People Think Trying to Buy a Home Can Be Stressful and Overwhelming…Until They Use This Service.
Revealed on this page…
How You'll Decide What Home to Purchase, Whether You Know It or Not
…and why you're wasting tons of valuable time in the process.
An Easy Way to Protect Your Home Purchase from Going Horribly, Horribly Wrong:
Hint…do this BEFORE you sign a contract.
What Discount Brokers and Many Agents Do Not Want You to Know about Their Services
…do not lose sight of the forest for the trees.
Plus…
EXCLUSIVE OPPORTUNITY – Your Chance to Employ the Most Time-Saving, Stress-Reducing Service You've Ever Imagined When Buying a Home
Dear Montgomery County Home Buyer….
If you're spending hours each night – or more! – looking for properties online; if you're doing the same searches over and over again without getting different results; If you're scared you won't be able to find a good home for your pet or your child – one that's within your budget…
If you know the unit/building/neighborhood you want to be in but don't know what to do next; if you're from out of town and can't get agents to call you back; if you're afraid you're going to miss out on that perfect property, we've got the service you need right now.
Here's why:
As true local home specialists, we can maximize your return on investment, minimize your stress, and protect your interests throughout the home buying process – a process that is far more convoluted and complicated than most people realize.
In addition to top-notch customer service, ALL of the following is included for every buyer we work with…
First access to all of our "hot properties" before they hit the market (our own listings or properties we have been made aware of through our personal networks and our heavily trafficked website).
A transparent, detailed price analysis on any property you make an offer on – conducted by a full-time professional REALTOR with extensive expertise in your desired market – ensuring an offer in your best interest.
The creation of clean, concise, complete, and visually attractive offers that will appeal to listing agents and maximize your competitiveness.
Specialized knowledge on building and neighborhood rules/regulations, including applicable contingencies and contract structuring needed to protect you throughout the buying process.
Knowledge of ALL potential neighborhood options, including condo buildings' rules/regulations and amenities (pet policies, condo fee inclusions, parking structure, elevator and fireplace availability, etc.).
Detailed understanding of commute times, school districts, access to public transportation, and more by those who live and work in the Montgomery County area on a daily basis.
Access to our full network of top-notch and trusted professional service providers, including lenders, title company, CPAs, lawyers, and any other service professional you could possibly need.
Strict adherence to our core values: Good Faith, Accountability, Respect, Candor, Humility, Transparency, Excellence, and Community.
"Service for Life" – our commitment to help on any real estate matters going forward once your transaction has closed.
Because of our hyper-localized expertise, as well as our access to sellers, we're able to provide you first access to information that – literally - no one else can.
TAKE ME TO MY BUYER QUESTIONNAIRE
HOW YOU'LL DECIDE WHAT PROPERTY TO BUY
What property will you purchase?
Yes, price is phenomenally important, as is condition and other factors.
When you buy most anything, however – and especially real estate! - you'll always do one thing: COMPARE.
That's why when you buy, you should know not only the great things inside a particular home, but also how those things COMPARE to other options in the same area.
This is the information that will make you feel most confident in your decision.
Let's use someone who's buying a condo as an example…
Suppose you're looking to buy a condo near the metro and you're leaning towards something near the Rockville Town Center – a garden-style building if possible.
You want utilities included in the condo fees.
And you must have an in-unit washer and dryer.
Instead of randomly searching listings and hoping one works for you, a true expert might share the following…
"The Rockville metro has only four condos within walking distance….The Fitz, The Victoria, The Palladian, and Americana Centre….The Fitz does not include all utilities, The Victoria is a high-rise, and The Palladian misses on all points…the Americana Centre high-rise buildings, even if you would consider them, do not have washers and dryers in-unit; they are in the hallway…in fact, the only condos in 20850 and 20852 that include all utilities are The Forum (near White Flint metro), Bethesda Park, and the Grosvenor buildings….The Forum is a high-rise, Bethesda Park is not near the metro, Grosvenor Park I-III are high-rises, and Grosvenor Park IV (the Grosvenor condo with garden-style units) does not have washers and dryers in-unit...based on your initial input, the Americana Centre garden-style units are your only choice"
Make sense?
Start with the building or neighborhood, then work DOWN.
We've used metro accessibility as an example here, but maybe you're looking for a home or townhome within a certain school district.
The specifics are always different, but the overarching point remains the same.
There is a defined number of targets, the overwhelming majority of which can be eliminated with a quick five or ten-minute conversation.
Having a full command of all the neighborhoods allows us to deeply understand its pros and cons and help buyers feel confident in their choices.
It's invaluable.
You're Playing with Fire and Probably Don't Even Know It
Let's use a condo example again to help you understand why it can be very risky to have any agent help you buy your home; you MUST know what you are talking about to protect the buyer.
We'll use an all-to-true, real-life horror story to highlight the issue…
A seller lists his condo for sale with an asking price of $300,000.
A buyer makes an offer for $300,000 with a 5% down payment; he's decided to use his "friend" as his agent.
The buyer has a strong pre-approval from a local lender and everything looks good to close at the end of the month.
A week later the appraisal comes in from the buyer's lender at a $300,000 value – the buyer is teeming with even more confidence the deal will close as scheduled.
A week after that (about 10 days before closing) the lender calls the buyer and tells him the condo questionnaire they just received from the management company shows the condominium's investor concentration is over the limit for a mortgage loan where the buyer is making less than a 20% down payment.
The buyer tells his lender he does not have the other 10% to put toward the down payment.
The lender tells the buyer he cannot approve the loan and must find another condo to purchase.
Unfortunately, other properties that were previously available are now under contract.
Worse yet, the buyer has already given notice to his apartment complex of his move-out date and made plans for the move.
Desperation is setting in and with it, a need to find something ASAP – not the best position to be in when negotiating.
Had he – or his agent – fully understood the market, he would have known this was never a viable deal from the get-go.
Does this sound like the type of transaction you should entrust with an agent just because he or she is a friend or family member?
TAKE ME TO MY BUYER QUESTIONNAIRE
We're Not Your Friends
Ok, that's not exactly true.
Of course, we wind up being great friends with most, if not all our clients.
But that's not our priority.
Our priority is offering you the PROFESSIONAL EXPERTISE you need to protect one of your most, if not THE most, valuable assets you will own.
Would you let your friend repair your new, $50,000 car because he was a part-time car enthusiast?
Would you let your primary care physician perform orthopedic surgery on you?
Of course you wouldn't.
You'd insist on using someone who absolutely knew what he or she was talking about.
Then why on earth will so many people let a real estate agent help them buy/sell assets worth hundreds of thousands of dollars – if not more - with so little thought on the person's qualifications and expertise, especially when the person stands to make thousands of dollars in commissions.
It's insanity.
But we'll tell you why it happens….
It's because much of the public doesn't see a difference between agents; they're viewed as "all the same."
They're glorified door openers.
And if all agents are the same, why not use a friend or family member I can trust – or the guy/gal who sends me candy bars?
It's not surprising so many people feel this way.
Here's why:
1) In 80 to 90% of cases, they may very well be correct.
2) The real estate industry itself has PROPOGATED this belief.
For the longest time, much of an agent's "expertise" was simply tied to the fact they he or she had access to information no one else did (re: the MLS).
And the person who had the most coffee dates/handed out the most branded key chains got the most business.
To this day, in fact, that is how a large majority of older real estate professionals "teach" younger professionals how to be successful; trust us.
But as the curtain begins to get peeled back in the digital world, it's information overload for the consumer.
More than ever, they need a true trusted advisor to help them navigate the ins and outs of buying a home in this brave new world of technology, digital marketing, and specialization – using a friend who provides good customer service simply isn't good enough anymore.
People who believe they "did all the work" because they located a property to purchase or use a discount brokerage to get a "rebate" are often putting themselves at huge risk.
They don't understand markets.
They don't understand contracts, laws, and procedures.
And they have an extremely minimal understanding of all that is involved in the process – again, very likely because they've worked with agents in the past who've added little, if any, expertise to the home-buying process.
That's why we're not your friends.
And for everyone's sake, we think that's a good thing.
THIS ALL SOUNDS GREAT. WHAT SHOULD I DO NEXT?
Good question.
If you're ready to buy or are considering buying in the near future, give us a call at 240-338-8355, fill out our buyer questionnaire, and/or schedule a free, no obligation consultation.
TAKE ME TO MY BUYER QUESTIONNAIRE
You Won't Find Our Proprietary Locators Anywhere Else - Use Them to Quickly Narrow Down Your Search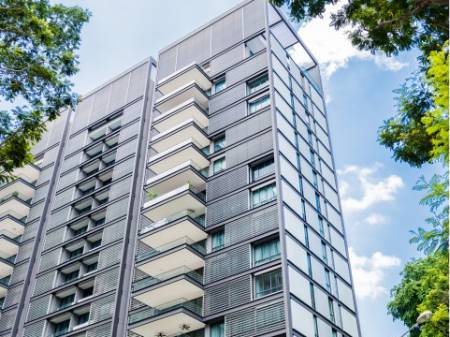 Rockville Condos For Sale
Rockville Condos For Rent
Rockville Condo Living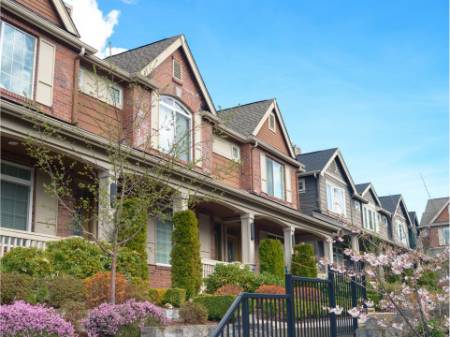 Rockville Townhomes For Sale
Rockville Townhomes For Rent
Rockville Townhome Living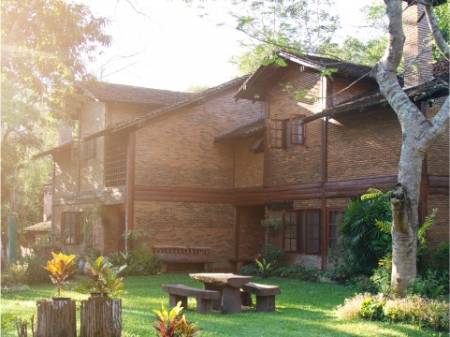 Rockville Homes For Sale
Rockville Homes For Rent
Rockville Homes Living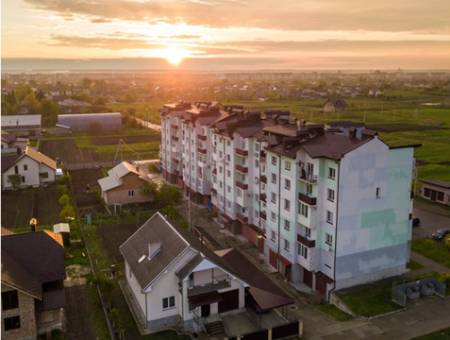 Rockville Apartment Living