Condos Near White Flint Metro
Looking for condos near White Flint Metro Station?
You're not alone.
In addition to the obvious benefits of living close to a metro, the White Flint area is starting to take off – for example, check out the rapidly expanding food and entertainment options at Pike and Rose.
If you want to be within walking distance of the White Flint metro station, here's a high-level overview of your best options….
(Bonus: Since White Flint metro is right across the street from Pike and Rose, this article will also tell you all of the condos near Pike and Rose)…
White Flint Station was built in the early 2000's, originally as an apartment complex before converting to condo ownership a bit later on.
It's right next to the metro and is the only garden-style option with such close proximity.
While it's not the cheapest option in all of 20852, the prices aren't astronomical compared to some of the other higher-end buildings in the area.
White Flint Station also has one of the most lax pet policies out of all North Bethesda condos.
If you have a dog (and especially if you have a large dog or one that might be considered an aggressive breed), you'll probably want to start your search here if the units are in your price rage.
Learn more about living at White Flint Station.
Gallery at White Flint is a set of two high-rise buildings in-between White Flint Station and The Sterling at the Metro (see below).
It was also built in the 2000's and boasts its own convenience store outside.
One of the benefits of living at Gallery at White Flint is that it has an upscale feel, but there are enough units (remember, two buildings) that prices here are going to be less than its high-rise neighbor (The Sterling).
If you want to live in a high-rise, don't want to live in an older high-rise (like The Forum), and don't want to break the bank, Gallery at White Flint is probably going to be your best fit in the White Flint Station metro area.
Learn more about living at Gallery at White Flint.
The Sterling at the Metro is the closest high-rise to the Rockville Pike, right off of Old Georgetown Road.
If you have a taste for the finer things in life, this building could be a good fit.
It's the "ritziest" and costliest option of the three buildings listed so far – it also has the tightest security of the buildings next to White Flint metro.
In addition to a 24/7 concierge, visitors from outside must be buzzed into the building – even during the day.
The Sterling at the Metro has some awesome views from high up.
And of course, it's right across the street from up and coming Pike and Rose district.
Learn more about living at The Sterling at the Metro.
The Forum is by far the oldest building in the immediate vicinity and it's in this high-rise where you'll find the most bang for your buck.
Many of the units in The Forum are rentals.
If you're renting or if you're on a tighter budget but want to own, The Forum could be for you.
Even though it was built in the 70's, the building's location is outstanding.
It has garage parking available, as well as a pool for its residents.
Don't sleep on some of the older buildings in North Bethesda area.
Even though they weren't built in the last 10 or 15 years, these buildings were built to last and can provide much larger square footage options than their more recently constructed counterparts.
Learn more about living at The Forum.
The Wisconsin sits off of Nicholson Lane, and you'll have to walk underneath the Rockville Pike to get to the metro.
However, it's still an extremely close walk.
This luxury high-rise sits across from The Grand luxury apartments and is the only condo building in all of North Bethesda that boasts an indoor pool – really, an indoor pool.
From a pricing standpoint, The Wisconsin is going to be one of your more expensive options and units here do not go on sale with the regularity of some other buildings.
Folks living at The Wisconsin will have a super quick walk to not only the metro, but also a Whole Foods and some other shops/restaurants in the North Bethesda Market area.
Learn more about living at The Wisconsin.
The Fallswood sits on the other side of Nicholson Lane, directly across the street from The Wisconsin.
It's a luxury high-rise and just a short walk from not only the metro, but also the shops listed in the previous entry.
Like its luxury high-rise counterpart The Wisconsin, The Fallswood maintains higher property values than many of its neighbors and does not seem to experience a large amount of turnover.
If you prefer a little isolationism compared to the cluster of buildings on Old Georgetown Road, you'll want to check out The Fallswood.
Learn more about living at The Fallswood.
OGV is a highly sought after garden-style condo community located off of Strand Drive – don't mistake it for its neighbor, Georgetown Village.
Although it's not quite as close as some of the other buildings listed above, OGV is just a short three-block stroll to get to the underpass.
Living at Old Georgetown Village will give you more a community feel than some of the other high-rise buildings might.
There is quite a bit of green area, as well as tennis courts close by.
These buildings are not new by any stretch of the imagination.
But again, their style and proximity to the metro station make them hugely desirable to many folks.
There are only a handful of garden-style buildings that can truly be considered easily walkable to a metro station, even fewer in the White Flint area.
Learn more about living at Old Georgetown Village.
Georgetown Village is a garden-style condo development located next to Old Georgetown Village (see above), making the whole situation very confusing to anyone who doesn't already live in the area.
The complete opposite of White Flint Station condos, Georgetown Village has an extremely strict pet policy.
If pets are a must for you, make sure you check out those details first.
Management has stressed that the community does not make exceptions.
Learn more about living at Georgetown Village
At some point, what classifies as "close to White Flint metro" becomes debatable.
There are a few other options such as Miramont Villas and Cherington that are also close by.
If none of the condos listed above work, you may want to expand your search there as well.
Now that you know what condo buildings are close to White Flint, feel free to check out the latest condos for sale and condos for rent in Rockvile and North Bethesda.
You Won't Find Our Proprietary Locators Anywhere Else - Use Them to Quickly Narrow Down Your Search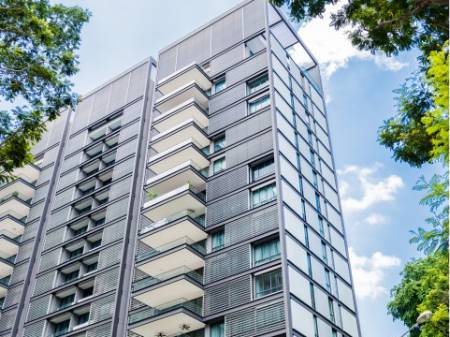 Rockville Condos For Sale
Rockville Condos For Rent
Rockville Condo Living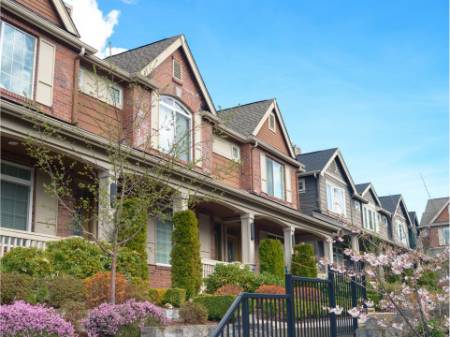 Rockville Townhomes For Sale
Rockville Townhomes For Rent
Rockville Townhome Living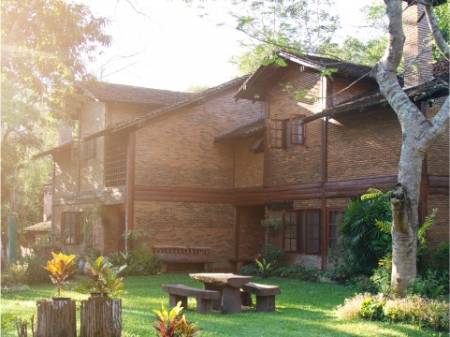 Rockville Homes For Sale
Rockville Homes For Rent
Rockville Homes Living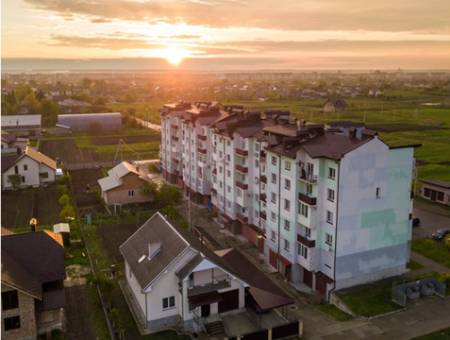 Rockville Apartment Living