Townhomes Near Grosvenor Metro
Looking for a townhome near Grosvenor Metro Station?
While we normally consider "walkable" anything within 3/4 of a mile, we expand to 1 mile when talking about neighborhoods "near the metro."
Keep in mind that unlike a condo building, where you are in a townhome or single-family neighborhood may affect the distance by a tenth of a mile or two, if not more.
You should also keep in mind that the Grosvenor metro is bordered by the 20814 zip code (Bethesda) and you won't find those neighborhoods on our website (we had to cut it somewhere) – for example, Grosvenor Heights and Grosvenor Mews are in the same vicinity but don't fall in the 20852 zip code.
If you want to be within a mile of the Grosvenor-Strathmore metro station AND have a Rockville mailing address, consider the following ….
As it namesake suggests, Grosvenor Park townhomes are a mere 0.3 miles away from Grosvenor metro; they're located on the other side of street, across from the Grosvenor skyscrapers.
They were built in 1985 and thus, are much older than their newer counterparts being built in the same area.
However, the price is going to be much, much less than the 1M+ new luxury builds are commanding.
Grosvenor Park townhomes are also condo townhomes, meaning they are owned through condo ownership, not fee simple.
Tuckerman Heights is approximately 0.5 miles away from Grosvenor metro and you head up Tuckerman Lane to get there.
Built at the end of last century between 1999 and 2000, there are only a little more than 30 units or so available.
Tuckerman Heights borders Tuckerman Station to the South and it's easy to confuse the two.
An easy way to remember the difference is that Tuckerman Station includes a few condo buildings, whereas Tuckerman Heights does not; they also tend to sell for a bit higher than their "Tuckerman" townhouse counterparts.
A little less than a mile away from the Grosvenor metro, Luxberry Court townhomes are nestled behind Bentley Place and Gables on Tuckerman condos, near the community pool.
Built in the late 80's, these desirable townhomes rarely go on sale and are also condo ownership.
Just north of Tuckerman Heights is Tuckerman Station, which contains both garden-style condos as well as townhomes.
The community has its own pool and as you make your way back towards the end of the development on Brewer House road, you'll pass a serene lake.
Most of the townhomes were constructed between 1985 and 1987.
Although it's less than a mile away from the Grosvenor metro, we'd be hard-pressed to call it "walkable" when compared to the other options.
Crest of Wickford sits directly next to Georgetown Prep (yep, where Brett Kavanaugh went to school) and the Wickford neighborhood containing single family homes.
Also directly bordering Crest of Wickford is the locally famous Hank Dietle's tavern.
In order to get to the metro, you have to cross the Rockville Pike by foot and then make your way down pass Strathmore – again, it's not the easiest walk to make (probably a bit treacherous, actually, depending on your age and quickness).
You Won't Find Our Proprietary Locators Anywhere Else - Use Them to Quickly Narrow Down Your Search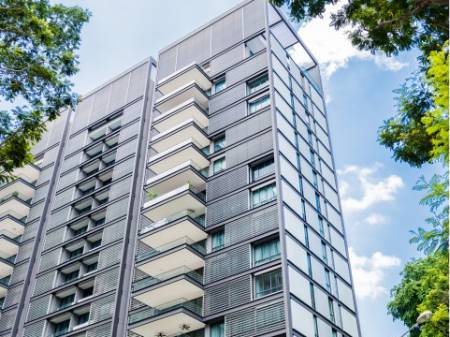 Rockville Condos For Sale
Rockville Condos For Rent
Rockville Condo Living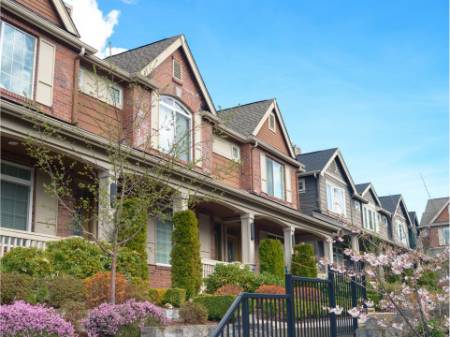 Rockville Townhomes For Sale
Rockville Townhomes For Rent
Rockville Townhome Living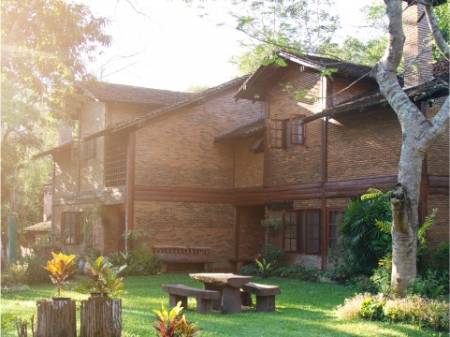 Rockville Homes For Sale
Rockville Homes For Rent
Rockville Homes Living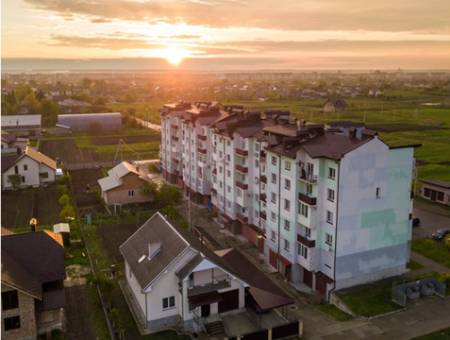 Rockville Apartment Living